A Wilmington attorney and CEO of a future technologies company with deep roots in the state is hoping to keep city teens' heads in the clouds with a new program that looks to build them an opportunistic foundation for the job market.
"What we want to do is to create a national urban teenage drone technology initiative. And the city of Wilmington is the first model for doing that. Then we want to take this initiative around the country," said Theo Nix Jr., president of Drone Workforce Solutions (DWS) Drone School. "The issue is trying to help our teens with getting into the drone and virtual reality technology space, which is huge, and to help create meaningful, sustainable jobs for them."
A resident of the city, Nix said he was struck by the idea to establish this program in partnership with Mayor Mike Purzycki and the city of Wilmington while witnessing the increasing violence in the city, and seeing a need for teens to have safer, more viable options for how they spend their time to keep them off the streets.
"In essence, it's a job creation and violence and crime prevention initiative. Replace guns with drones, and employ, really, train and employ thousands of teens across the country and employ them in various industries where they can make a transformational difference in the lives of their community," he said. "I think it can be a transformational difference, what we're trying to do with the teens. It's more than just giving them a basketball and go to a camp. We need to get them into these technologies, and I think they'll prosper and grow."
The drone industry is a $100 billion opportunity, Nix said citing Goldman Sachs, while virtual reality photogrammetry could be a $1 trillion opportunity. Getting students who have an interest in gaming involved in his industry early could pave them a successful path forward in life, which is something he said he was lucky enough to have as a child, and was interested in paying forward.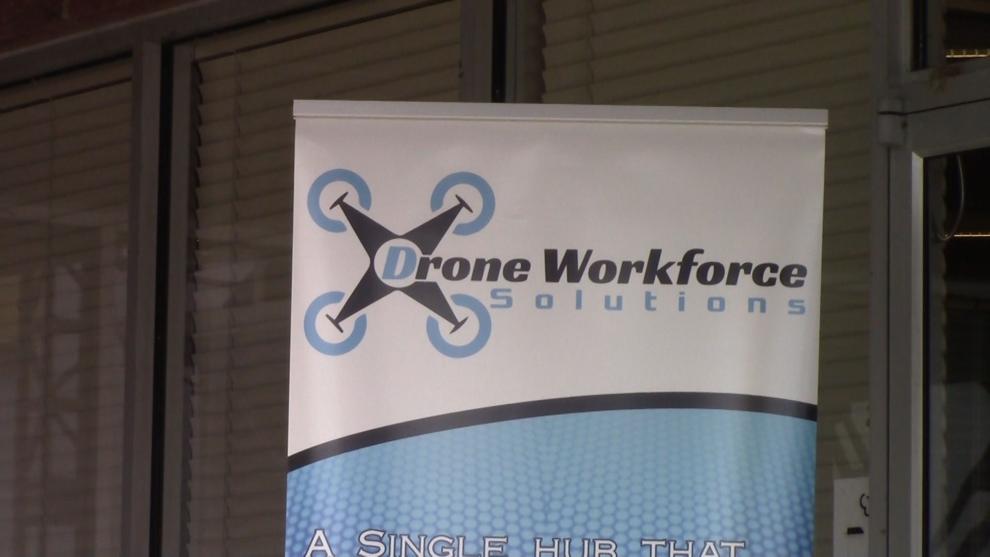 "I'm an African American lawyer. I've been blessed to work in Corporate America. [The state of violence] pains me, a second-generation resident of Delaware. My father was actually the second African American lawyer to be admitted to practice law in Delaware, behind the legendary Louis Redding. And my mom [Dr. Lulu Mae Nix] founded DAPI, the Delaware Adolescent Program Inc.," he said. "It was just something we grew up with that, when you've been blessed, you need to give something back. And I believe that if these teens are given the same kinds of changes that other groups are given–and me and my siblings were given–they will thrive. But we have to paint a picture for them that's bigger than what is being painted for them now."
The first round of the program will accept 20 students, all juniors and seniors exclusively from vulnerable communities. Ten will attend 16 weeks of drone classes while another 10 will be selected for the four-week virtual reality courses. A scholarship from the city will cover the costs for all participants taking part in the program.
Those who successfully complete the training will receive a six-to-12 week paid internship and take the FAA's exam to become a licensed drone pilot. Students will also receive transportation from the city's Department of Parks and Recreation to classes and lunch.
Those who attend drone training will learn about:
Unmanned Aerial Vehicles (UAV) and Unmanned Aircraft Systems (UAS).
The rules, regulations, and laws regarding drone operations, and in particular governance of drones by the Federal Aviation Administration (FAA).
The anatomy of a drone and the various drones currently on the market and what they can and cannot do.
Individual components of the drone, both vocabulary and function.
The principles of flight, including Newton's Laws of Motion, Bernoulli's Principle, airspeed, gravity, and other key topics to help understand flight of the drones.
Flight safety and assessment of conditions including weather, site issues, and other obstructions.
Aerial photography and videography and their concepts, including lighting, shutter speed, lens filters, and drone positioning.
Creating a "story line" to their videos.
Editing, music, and narration to create a video.
3-D mapping from the sky through Drone Deploy by creating and calculating measurements for a project.
How to fly the drones.
While VR course participants will:
Obtain a thorough understanding of Virtual Reality and 3D Virtualization concepts.
Understand the various aspects of the equipment needed and the various cameras currently on the market and what they can and cannot do.
Understanding the technology of 360 cameras, 3D Scanning Cameras, and Software for editing.
Understanding safety and assessment of conditions including weather, site issues, and other obstructions.
Learn how to plan a VR photoshoot including pre-and post-capture procedures, photography and videography and its concepts including learning about light, shutter speed, lens filters, and camera positioning, and how to use VR equipment in various situations in the field.
Learn the world of business and how to become a businessperson as a VR operator.
Three informational sessions will be held at the William Hicks Anderson Community Center, the first on Thursday, September 23, 2021, at 6:30 p.m., then two more at the same time on September 28 and October 5. Teens interested in learning more should attend for an opportunity to sign up.